Via Meadia
Walter Russell Mead & Staff
Ready for a Rebound?
Some Texas shale fields can now compete with the Saudis on cost.
From the Archives
This brilliant essay from the TAI archive couldn't be more timely.
Join Us
Would you like to join our team? Let us know.
The Euro's Eternal Crisis
European commission waives fine on Spain, Portugal for breaching euro rules.
2016
The Democratic nominee deserves credit for challenging the typical Boomer-progressive consensus on this issue.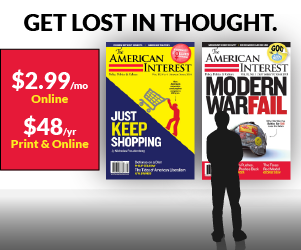 Rumble in the Jungle
A judge is in hiding after she revealed the country's intelligence service coerced her into issuing sham charges against the main opposition politician.
North Korea Fallout
Make no mistake: these anti-missile upgrades ultimately represent a failure on Beijing's part to rein in its ally.
Still Boondogglin'
The largest U.S. refinery said that it could pay $750 million this year to comply with zany biofuel quotas.
Post Coup
Yes, you read that right: writing about the consequences of the coup in Turkey gets your license revoked.
red dawn flickers
The fiscal picture in Kansas continues to darken as the state reels from Governor Sam Brownback's budget-busting tax cuts.
Trump's Know-Nothing Foreign Policy
2016
Who needs expertise, when you have the "art of the deal"?
Image Placeholder
Christianity
Image Placeholder
Money and Politics
Image Placeholder
Europe: Uncheck That Box
Image Placeholder
South China Sea Change
Image Placeholder
Genocide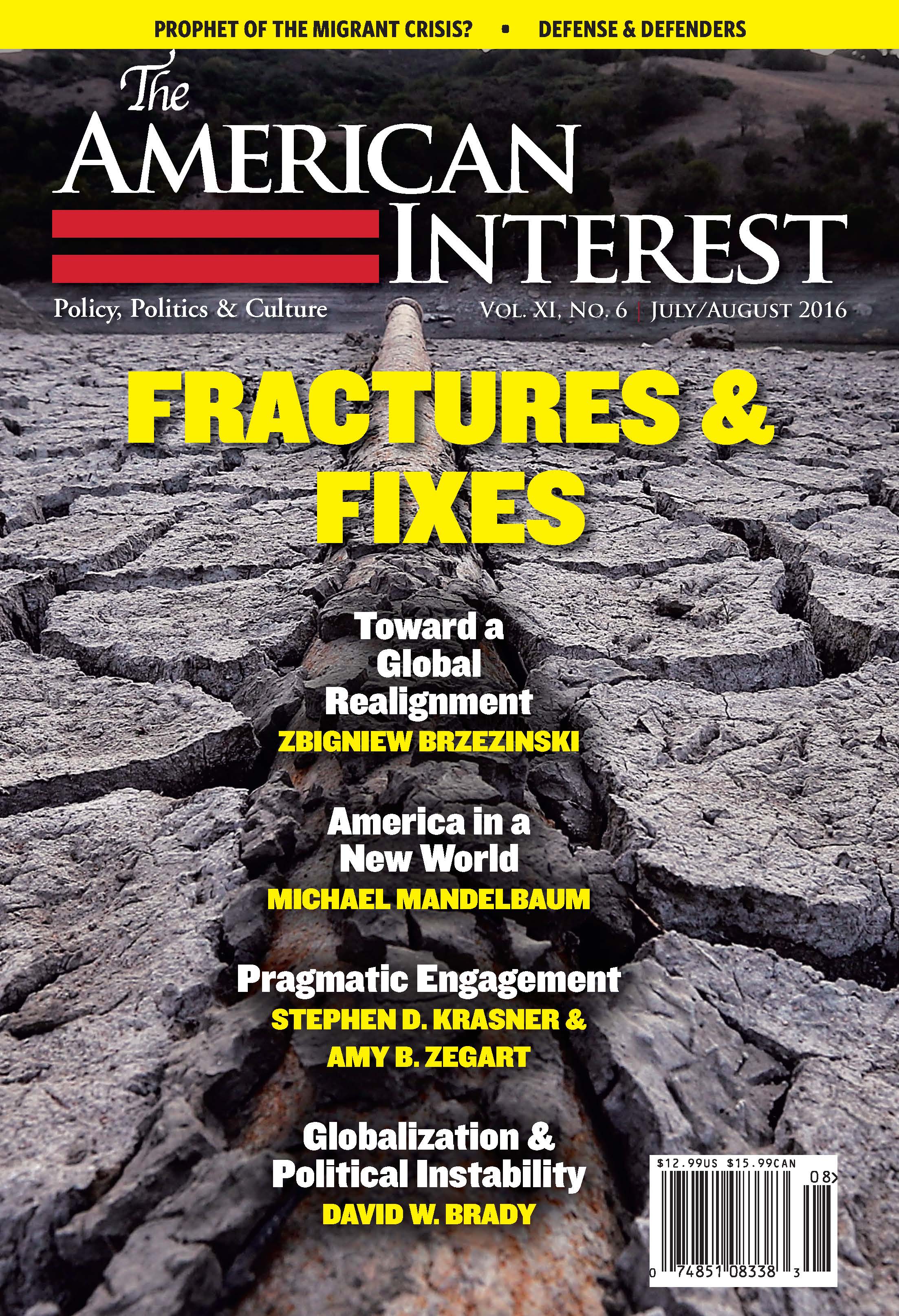 July/August 2016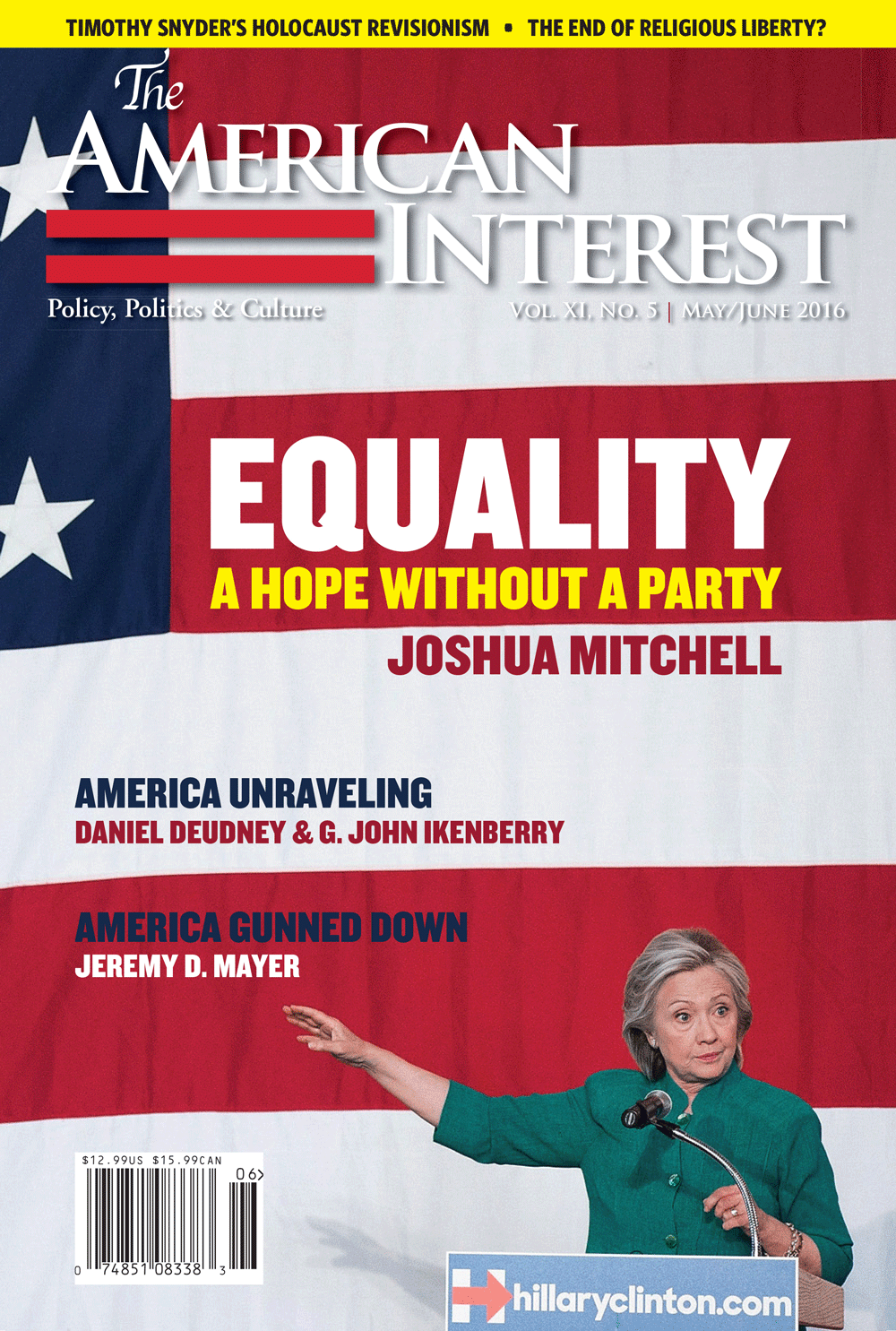 May/June 2016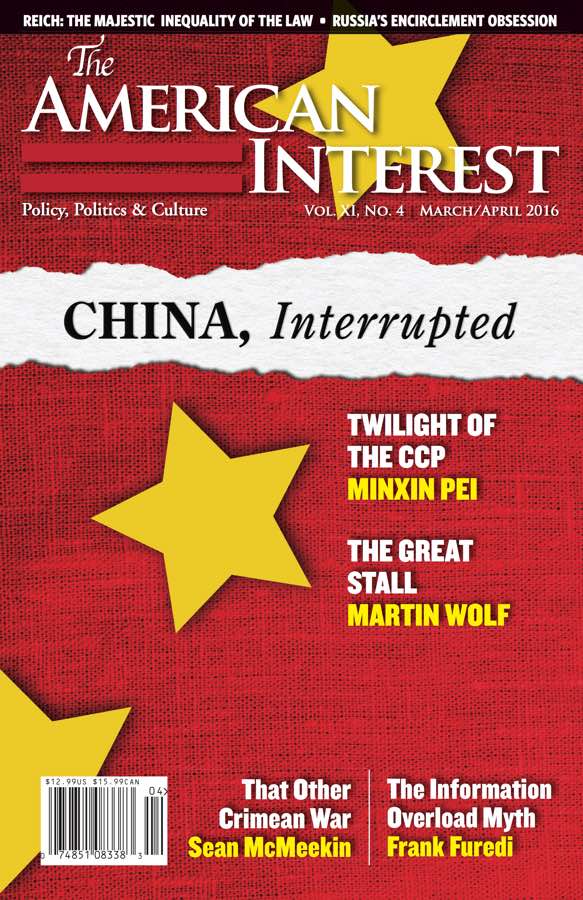 March/April 2016
The Sinews of Peace
by Eliot A. Cohen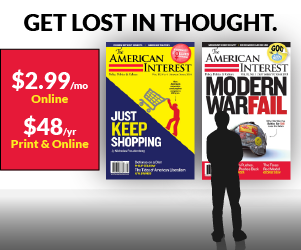 The AI Podcast
With Richard Aldous