Via Meadia
Walter Russell Mead & Staff
left and lefter
At least since the 2010 midterms, it's been a liberal talking point that Republican extremism is to blame for political polarization and gridlock. A recent study calls this narrative into question.
Holy War
Saudi sectarian warfare watch continues as a prominent Saudi religious authority ceremonially fired artillery into Yemen.
China's Rise
As the Pentagon muddles and U.S. military equipment ages, Beijing is investing in advanced ballistic weapons.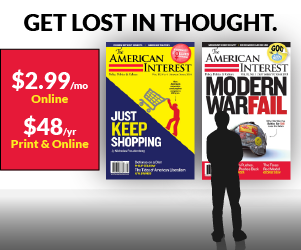 After the Nuclear Deal
If true, an Iranian ban on further talks with the U.S. would suggest that despite the nuclear deal, there's no new relationship with Iran in sight.
2016
To survive the transition to the web, journalism needs to do more than develop better business models: It needs to get much smarter about what it is doing and why.
Winter for Higher-Ed
Sooner or later, interest rates will go up generally, and that's likely to price some colleges out of the bond market completely.
"Witnesses of Higher Oil Prices"
Petrostate Politics
Is there more than messianic delusion to the Kremlin's confidence that oil prices will rebound soon? And could Vladimir Putin's Syria gamble have something to do with it?
Image Placeholder
The Migrants Crisis
Image Placeholder
Global Prosperity
Image Placeholder
Religion & Other Curiosities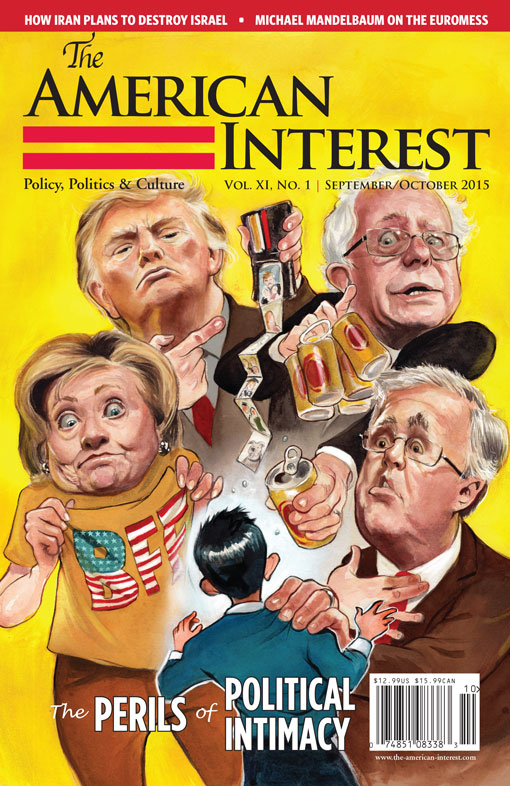 September/October 2015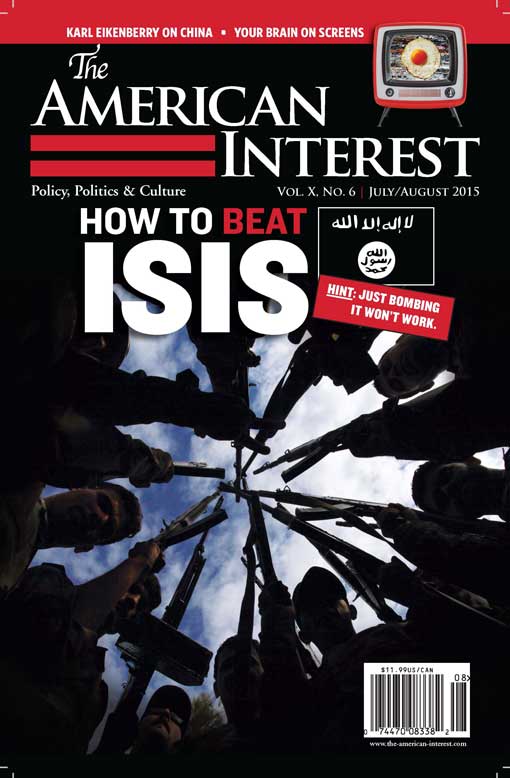 July/August 2015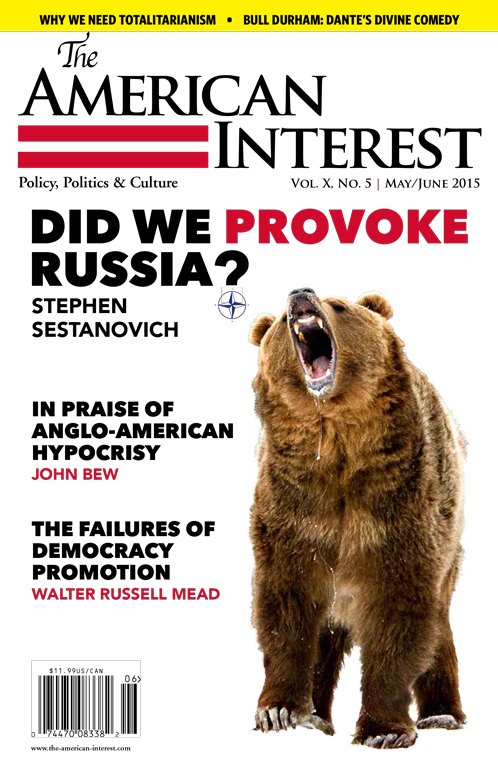 May/June 2015
The Sinews of Peace
by Eliot A. Cohen
The AI Podcast
With Richard Aldous